BMX BOWL JAM
JULY 26 & 27, 2013
Vans US Open of Surfing
Huntington Beach, CA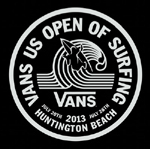 STEPHEN MURRAY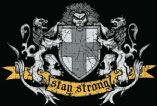 Stephen Murray's
STAY STRONG APPAREL
Visit
Stay Strong
for more info
LATEST NEWS

Upcoming Event:

VANS "OFF THE WALL" BMX INVITATIONAL
August 22-24, 2013
Virginia Beach, VA
at the East Coast Surfing Championships
more info available soon




VAN DOREN INVITATIONAL

BMX BOWL JAM

JULY 26 & 27, 2013 HUNTINGTON BEACH, CA

VANS US OPEN OF SURFING - HB PIER

Watch the webcast and check out more photos at

vansusopenofsurfing.com

Dennis Enarson Photo by: @brandonmeans

Tommy Dugan Photo by: @bmxDMC

Dennis Enarson, Daniel Sandoval and Chase Hawk Photo by: @bmxDMC

Van Doren Invitational at the Vans US Open of Surfing Photo by: @mayolgreenfilms

Steve Van Doren Photo by: @mayolgreenfilms

Van Doren Invitational BMX Bowl Jam Final
Saturday - July 27, 2013

BMX on Saturday kicked off at noon with the "King of the Skateparks" BMX Tribute Jam paying homage

to the original BMX Freestyle series - born in Southern California concrete parks in the early '80s.

Mike Dominguez, Brian Blyther and other legendary riders from the KOS series were invited out to

ride SoCal concrete together again, as the new generation of riders looked on.

At 2pm the Finals kicked off with every rider quickly throwing down a highlight reel of tricks and lines.

Brian Foster pulled a 1hand table version of his 270 transfer that won Friday's best trick to place 5th,

while Corey Bohan outrode his own impressive prelim runs to nab 4th.

3rd place went to top qualifier Chase Hawk, who again had unmatched lines with perfect style,

while San Diego rider Dennis Enarson took second with the perfect blend of big tricks and effortless flow.

It was another SoCal native, Daniel Sandoval, that took top honors to the delight of the local crowd.

His runs were packed with big technical trick combos, yet maintained style and flow throughout,

and his long vader nosemanual to late no hander served as an exclamation point at the end of a perfect run.

A big thanks go out to Steve Van Doren and Vans - first in BMX.

BMX BOWL FINAL RESULTS

Results PDF: Final Prelims



&nbsp1.&nbsp Daniel Sandoval
16. Sebastian Keep
2.&nbsp Dennis Enarson
17. Seth Klinger
3.&nbsp Chase Hawk
18. Scotty Cranmer
4. Corey Bohan
19. Coco Zurita
5. Brian Foster
20. Mike Clark
6. Sergio Layos
21. Ryan Guettler
7. Dan Foley
22. Kevin Peraza
8. Rob Darden
23. Justin Fouque
9. Geoff Slattery
24. Jason Watts
10. Tommy Dugan
25. Dave Dillewaard
11. Pat Casey
26. Josh Harrington
12. Daniel Dhers
27. Morgan Wade
13. Andy Buckworth
28. Alex Hiam
14. Ryan Nyquist
29. Ben Hennon
15. Ronnie Napolitan
30. Kevin Kalkoff

Best Line: Chase Hawk
Best Trick: Brian Foster

Results PDF: Final Prelims



KING OF THE SKATEPARKS BMX TRIBUTE JAM
The tribute jam will feature pros and ams that were regular fixtures in the "King of the Skateparks" series in the early '80s. The contests were held at SoCal concrete parks - from the Pipeline in Upland to the Del Mar Skate Ranch near San Diego. This era marked the beginning of major BMX Freestyle competitions.

Special guests include:
Eddie Fiola, Mike Dominguez, Brian Blyther, Hugo Gonzales,
Tony Murray, Marc McGlynn, Donovan Ritter, Andy Shohara,
Xavier Mendez and Randy Lawrence.



BMX BOWL SCHEDULE full BMX Schedule
Venue Location: Concrete Bowl

Watch Live at vansusopenofsurfing.com
with hosts Mike Escamilla, Steve Crandall, Robbie Morales
and live announcer Darryl Nau

FRIDAY - JULY 26, 2013

12:00pm-2:00pm (PT) BMX BOWL QUALIFIERS (Webcast)


SATURDAY - JULY 27, 2013

12:00pm-12:30pm (PT) King of the Skateparks BMX Tribute Jam

2:00pm-3:00pm (PT) BMX BOWL FINAL (Webcast)





June 25, 2013


BMX RETURNS TO THE OPEN FOR THE VAN DOREN INVITATIONAL
AT THE VANS US OPEN IN HUNTINGTON BEACH
JULY 26 & 27

Stay tuned to vansusopenofsurfing.com for schedules, rider info and more!

Huntington Beach, CA (June 25, 2013) – Vans is excited to announce the return of BMX to the Vans US Open of Surfing. As part of the inaugural Van Doren Invitational bowl jam, Vans kick starts the weekend with top-notch BMX competition on July 26 and 27, against the backdrop of the famed Vans US Open of Surfing. With $30,000 on the line, thirty of the greatest BMX riders will go head to head in the first-ever all cement bowl on the beach, the Vans Pro Bowl, inspired by the original bowl riders' mecca, the legendary Skatepark du Prado bowl on the beach in Marseilles, France.

The Van Doren Invitational will host the cream of the crop in BMX talent including Vans' own Scotty Cranmer, Ryan Guettler, and Gary Young, plus seasoned contest specialists Ryan Nyquist, Daniel Dhers and Dennis Enarson. Upping the ante for this year's contest, competitors will be challenged to prove their skills during their entire jam based on a new scoring format that ranks riders for overall performance. And to turn up the heat even more, competitors will also have the chance to snag cash prizes for Best Line and Best Trick honors. As a tribute to Vans' heritage and dedication to BMX since its inception, Vans is thrilled to bring the sport back to the Open as an essential feature of the largest action sports festival in the country!

The Van Doren Invitational BMX bowl jam is free to the public and runs Friday and Saturday, July 26 & 27 at Vans US Open of Surfing in Huntington Beach, California. Stay tuned to vansusopenofsurfing.com for webcast information, contest info, schedules, confirmed athlete lists, rider profiles, photos, videos and more.

Premiering as host of this summer's Vans US Open of Surfing, Vans debuts the Van Doren Invitational, a brand new invite-only bowl riding competition featuring the most diverse and talented crew of Pro and Amateur bowl riders ever assembled together in one place. The world's best skateboarders and BMX riders will come together in one iconic cement bowl in Huntington Beach, July 26-28th for their share of over $130,000 in prize money and top honors on the world's largest stage for action sports.

The Van Doren Invitational is just one more exciting and action packed event for fans to experience during the Vans US Open of Surfing. The main surfing event is a pivotal point on the Association of Surfing Professionals (ASP) World Tour for both the men's and women's events earning valuable points towards seeding. Alongside the ASP World Tour stop, Vans will host the ASP Pro Juniors for men's and women's as well as the Joel Tudor Duct Tape Invitational presented by Pacifico.

For the time in between the surf, skate and BMX action, Vans is proud to introduce the House of Vans, the company's roving music venue that echoes Vans' Brooklyn-based cultural hub, to the Vans US Open music stage for an exciting two-night concert series of original and creative music acts. In addition, new to the Open is the Van Doren Village, the ultimate destination for Vans' cultural festivities including 100 interactive exhibits, autograph signings, DJs, giveaways, movie nights and more!

The 2013 Vans US Open of Surfing, owned and operated by IMG, will run from July 20 to July 28. All events are free and open to the public. Live webcast can be viewed at vansusopenofsurfing.com and via the US Open app starting July 22. Having initially broken viewership records over the past two years, last year's event garnered momentum bringing the viewership to 1.5MM+, with the expectation to grow even more worldwide this year.

The Vans US Open of Surfing is proudly sponsored by SIMPLE Mobile, Fiat, Paul Mitchell Salon Haircare, Casio G-Shock, Pacifico, Red Bull, iON Cameras, Casio G'zOne, 7-Eleven, and TransWorld Media. The Vans US Open of Surfing will air on Saturday, September 7 at 2:00pm EST on NBC as part of the Red Bull Signature Series.